Why Choose Our Poop Pickup Service
Locally Owned and Operated.

Contact with the owners or manager is just a simple call, text, or email away. We are not a franchise and do not use a call center.

Client Portal and GPS Tracking and Routing Program

Enjoy our State-of-the-Art custom software system which allows access to your account details. Convenience of an automated text as the tech is on the way or completing your property.

Competitive Pricing, Reliable Service

Straightforward, competitive pricing with no hidden fees such as additional yard areas/patios, credit card payment fees, duration of cleaning, etc. We show up the day you expect.

We are fully Licensed and Insured

We carry all required business insurance and licenses. Other companies hold down costs by eliminating these necessary items which put us all at risk.

Over Two Decades of servicing Memphis and the surrounding areas.

We proudly became your Original Hometown Pooper Scooper in 1999, never taking a break! Proud to help keep the Memphis area clean and healthy, one yard at a time.

We Remove Waste from the Premises

We take the "doody" with us. Other companies may use your trash container, leaving the smell with you to enjoy. We are a Pet Waste REMOVAL service!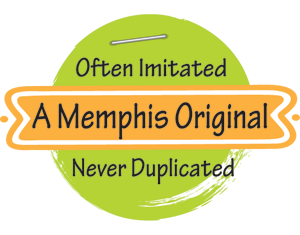 Here at ON DOODY® we specialize in pet waste removal to help keep your yard looking pretty. We service both commercial and residential properties in the Memphis area, and are always happy to add new dogs to the ON DOODY® family. Drop us a line at (901) 753-9004 or sign up today!
Highest Rated Poop Scooping Service in Memphis
OnDoody
5

stars - Based on

41

User Reviews
Frequently Asked Questions
Service Area
We've grown to serve the communities of these areas:
East Memphis, Eads, Midtown, Mud Island, Harbor Town, Central Gardens, Cooper-Young, Bartlett, Germantown, Arlington, Lakeland, Oakland, Collierville, South Main, High Point, Hickory Withe University of Memphis, Southwind, Southaven, Olive Branch
ON DOODY® Guarantee
We have a 100% Satisfaction "Re-Doo" policy. If you are not happy we will simply not charge you for that service or we will be right back out to re-doo the job. It is that easy!
We are a Charter Member of aPaws (Association of Professional Pet Waste Specialists). Yes folks we helped start an association back in 2003. We hold our Members to a very strict expectation for the care and treatment of all animals as well as this profession.